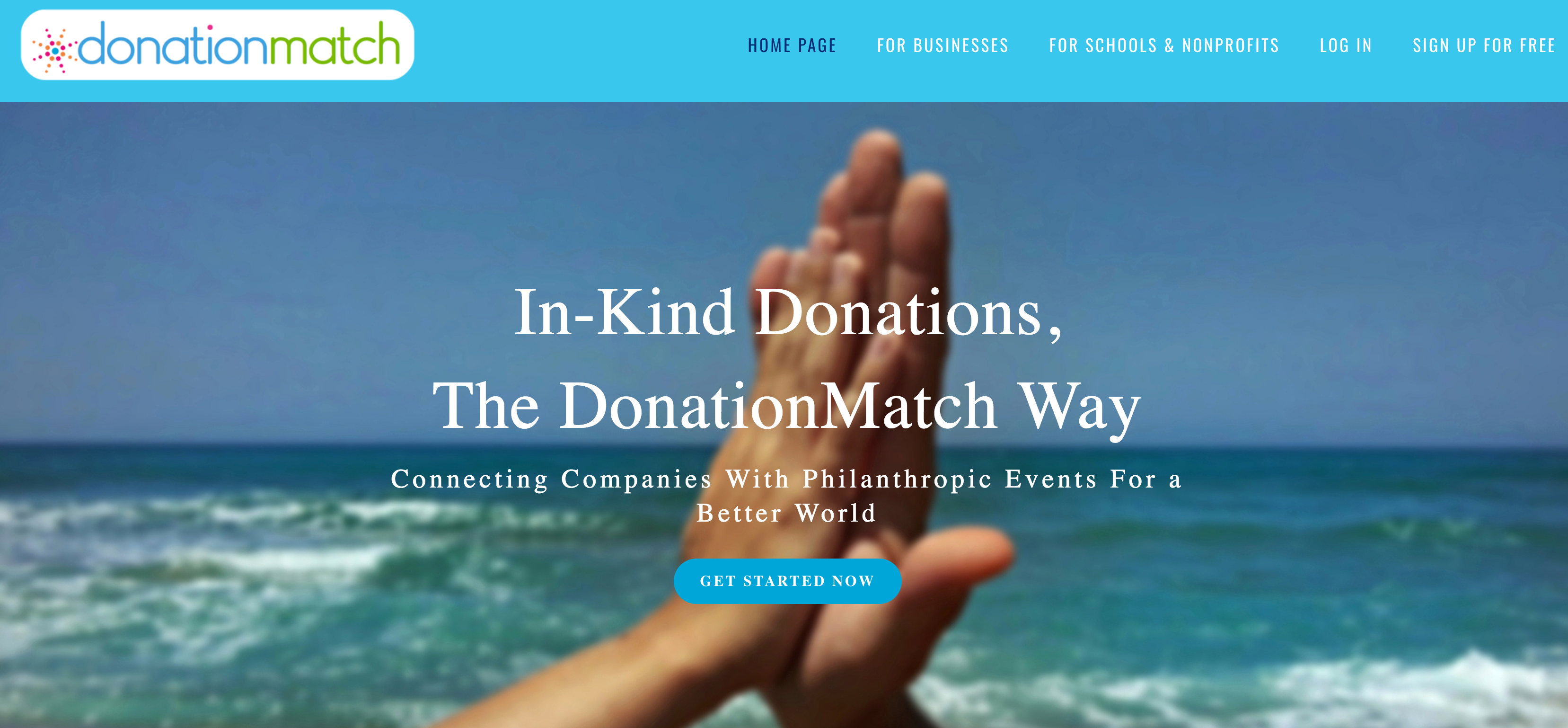 Software with a Soul
Eric Van Johnson • December 27, 2017
OLD POST ALERT.
We noticed you're reading an article that is over 2 years old. Some information represented in this article might have changed.
business
2017 was an exciting year for us here at the DiegoDev Group, and one of the most exciting things to happen was our announcement of a partnership with DonationMatch.com back in November.
DonationMatch.com is an organization that we here at DiegoDev have been interested in for years. We followed their progress over that time and watched their platform grow.
DonationMatch.com is an online platform helping nonprofits and companies promote supporter engagement and social impact with the seamless handling of in-kind donations to events.
After some engagement with the team at DonationMatch.com, it became clear there was an opportunity for our two groups to work together and help grow the DonationMatch.com platform. For us here at the DiegoDev Group, the DontationMatch.com platform adds a product to our portfolio which has a social impact. For DontationMatch.com, we feel we bring resources to strengthen the platform and allow them to continue to grow.
---
THE OFFICIAL PRESS RELEASE:
NEWS RELEASE

FOR IMMEDIATE RELEASE

San Diego Tech Companies Partner to Streamline Corporate Donations

DonationMatch Inc. and DiegoDev Group LLC to launch new web-based giveback program in 2018

SAN DIEGO (Nov. 21, 2017) --- Have you been to a restaurant fundraiser night where a portion of the proceeds fund your favorite nonprofit? Two San Diego tech companies have teamed up to improve these events for businesses and causes. Sorrento Valley-based DonationMatch Inc., a matchmaking platform that streamlines in-kind (non-cash) donations between companies and nonprofits, recently closed a strategic investment from Del Mar-based DiegoDev Group LLC, a boutique web development agency, to expand development resources and launch a new "Giveback" program in early 2018.

"For the past seven years, we've made securing in-kind donations for fundraising events as easy as online shopping, while helping charitable businesses handle requests. Offering our network the added ability to find and schedule "Giveback" events with each other is our way of evolving into a complete hub for win-win partnerships between companies and causes," said Renee Zau, CEO and Co-founder of DonationMatch. "We've identified the most tedious and time-consuming logistics of corporate philanthropy in order to make it as easy as possible for all parties, and our new partnership with DiegoDev will improve and accelerate this."

DonationMatch will release the "Giveback" program with a beta group of dining partners, including San Diego Dream Dinners locations, in early 2018. The partnership with DiegoDev will also enable improvements to other features of the DonationMatch platform, such as more customizable gift certificates, data integrations for strategic decision-making, and year-round donations.

"DonationMatch is the perfect partner for our company, as it aligns with the community-building aspect of our mission," said Eric Van Johnson, CTO of DiegoDev Group. "Our investment in DonationMatch will allow us to use our web and e-commerce skills for the greater good."

The DonationMatch team graduated and continues to receive support from business acceleration programs such as San Diego-based Hera Labs and local chapters of the Founder Institute and Startup Leadership Program. Named a Top 25 U.S. Venture by SheEO in November, 2017, DonationMatch has facilitated over $28 million in donations to exempt organizations across the U.S. and Canada since its founding.

About DonationMatch, Inc.:\ DonationMatch.com is an online platform helping nonprofits and companies with seamless handling of in-kind donations to events. Its unique, two-sided solution and built-in timesaving tools simplify how companies maximize the visibility and impact of their corporate philanthropy with minimal effort. For more information, please visit www.donationmatch.com.

About DiegoDev Group LLC:\ DiegoDev is a San Diego-based web development company committed to building a better internet. The organization constructs secure, compliant and maintainable solutions including web applications, mobile applications and e-commerce solutions. The DiegoDev team is a group of passionate developers who care about the code they create, the communities they build, and the solutions they implement. For more information, please visit www.diegodev.com.

Media Contact: April Enriquez | WordPop PR | <april@wordpoppr.com> | (805) 816--4833